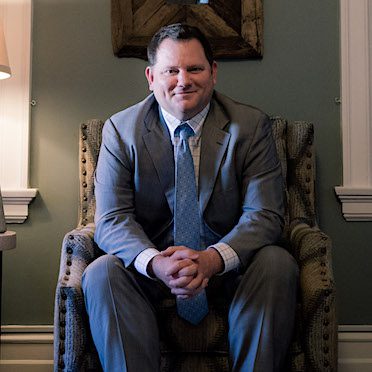 Bryan Hoss provides criminal defense in Tennessee, Georgia, and Federal Courts.  He represents clients charged with a variety of criminal offenses including misdemeanors such as
DUI
to serious
felonies
offenses including drug
conspiracy
, weapons offensive,
homicide
and even death penalty work.  In a recent death penalty trial, Mr. Hoss was part of a defense team who successfully convinced a jury to save his client's life after convicting of him of felony murder. 
Bryan Hoss knows that no charges are the best result for clients and actively defends clients in the investigative stage of a case before charges are even filed.  Avoiding charges altogether is always the preferred outcome for any criminal investigation.
For those who find themselves charged with a crime, Bryan Hoss has the experience, training, and knowledge to represent his clients from the investigation thru a jury trial.  For over twenty years, Bryan has helped many clients in sensitive high-profile cases in both state and federal court.
National Association of Criminal Defense Attorneys member
Georgia Association of Criminal Defense Lawyers member
Tennessee Association of Criminal Defense Attorneys member
Chattanooga Association of Criminal Defense Lawyers member


The best trial lawyers have experience at the appellate level. Bryan Hoss represents clients in both civil and criminal cases pending appeal before the Tennessee Court of Appeals, the Tennessee Supreme Court, the Sixth Circuit Court of Appeals, and the United States Supreme Court. He has argued these cases on behalf of our clients and has the experience to prepare your case on appeal.
Contact Bryan Hoss for a Consultation
A Wide Range of Representation
Besides criminal defense, Bryan Hoss represents various civil clients including those who suffered personal injuries from automobile wrecks and trucking accidents.  In 2020, Mr. Hoss resolved claims against a logging truck company who negligently caused his clients to lose a leg and caused another client's death.  Mr. Hoss also has experience litigating a variety of food-borne illness claims from e-coli poisoning to vibrio vulnificus that impacted innocent customers of food products.
Mr. Hoss' practice also includes representing workers who have been wrongfully terminated from their employment.  He and his staff have collected millions of dollars in damages on behalf of his clients from their employers.  Mr. Hoss also represents law enforcement officers of the Fraternal Order of Police (FOP) and the Police Benevolent Association (PBA) who have been disciplined by their Department or find themselves named as a Defendant in a civil rights case.
Whether you have been injured, wrongfully terminated, or discriminated against, Bryan Hoss has the experience and skills to bring about a successful resolution to any civil claim.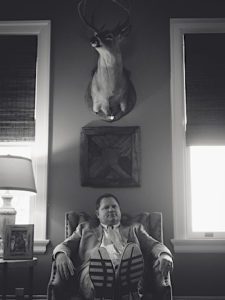 Bryan enjoys hunting, fishing, and spending time with his wife and four kids.
After attending the McCallie School, Mr. Hoss graduated from Denison University in Granville, Ohio with two degrees, a B.A. in English and a B.A. in History.
Prior to beginning law school, Mr. Hoss worked in the Hamilton County District Attorney's Office assisting various prosecutors with major felony cases.  He worked on over a dozen homicide trials in the Hamilton County Courts including the infamous Signal Mountain Murder case.
Mr. Hoss attended the University of Memphis for his law degree.  While at U of M, Mr. Hoss received the award of Merit for Outstanding Trial Advocacy at the National Trial Competition and the Professor Joe A. Moore Award for his outstanding achievements emphasizing oral advocacy and was a member of the Moot Court Board.
Mr. Hoss has taught Criminal Law as an adjunct professor at the University of Tennessee.